by Terence Rice ~ April 23rd, 2010
Charles Robert Darwin was one of the greatest English naturalist of all. His greatest contributes are his idea of Scientific theory and Natural selection. Everything started for Darwin after his publication of hid book On The Origin of Species. This book was a very convincing for the scientific community to accept the idea of evolution as a fact. The book also had Controversy with the church. Which later the pope had his book banned form the church.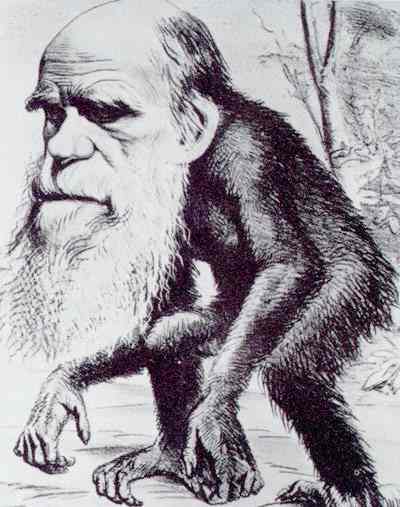 Although now Darwin is thought to be a more excepted but still controversial topic. As shown above in the image people of the time thought (some people still do) that the idea was a matter to joke at. The picture depicting Darwin half ape is also simulating the hard time for some of the people to grasp the nature of Darwin's thought.
Another huge topic of Charles Darwin was his concept of Survival of the fittest. As shown above was a modern interpretation of the matter showing what bird will be soon extinct.